Monday of the 29th Week of Ordinary Time
Memorial of Saints John de Brébeuf and Isaac Jogues, Priests, and Companions, Martyrs
October 19, 20220
Today's Readings:
Ephesians 2:1-10
Psalm 100:1b-5
Luke 12:13-21
bible.usccb.org/bible/readings/101920.cfm
USCCB Podcast of the Readings:
bible.usccb.org/podcasts/audio/2020-10-19
The Difference Between A Dove And A Crow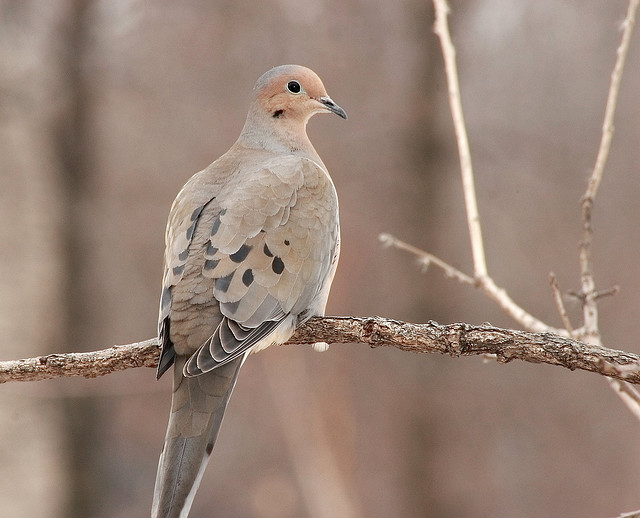 As I was reflecting upon today's readings , the story of Crow and Dove in Gen 8 after the flood at Noah's time popped up in my mind and to confirm this two doves flew in to my Window and sat on the cable Wires just next my Window and started doing all kind of acrobats since it was drizzling outside in the morning.
In the biblical story of the flood: after ten months of the flood Noah sends the crow from the ark, to see if the the water is gone. The bible in Genesis 8:7 doesn't tell us what happens to the crow, it just continues to tell us that Noah sends the dove.
Looking at nature and the way it works, it's easy to understand why the bible does not deal with the crow any longer, since most probably the crow found a crab or some dead creatures on the flood water and busy eating and satisfying its instinct.
The dove of course brings a different attitude to life. When Noah sends the dove from the ark to check the water levels on earth, the dove comes back to the ark, since it didn't find any rest for her feet. Noah waits seven more days, and then sends the dove again. This time the dove comes back in the evening time and carries an olive leaf in its beak. At this moment, Noah knows that the water was drained from the earth.
When we look at the dove and the crow as symbols, what do we see? The crow symbolizes a bit of a selfish attitude: once he found his way he was gone. The dove, by nature, behaves differently, just like the mailing pigeon it has a natural tendency to return home. The dove that comes back to the ark symbolizes our human desire to return home.
Lord has made us and we belong to him. For we are his handiwork, created in Christ Jesus for good works that God has prepared in advance,that we should live in them. Jesus Christ is the beginning and final destination of our life. There are no new things like Knowledge or Wisdom or Secrets or Researches or Inventions or Revelations or Mysteries than in Jesus Christ , Jesus Christ is the Complete Revelation of this Earth.
Jesus Christ is the free gift to the World and when we have relationship with him , we see the abundance of life with all gifts and fruits of the Kingdom of God including Material blessing like good harvest, good income so on . But our heart must be on the Creator and not on the Creation because we have been appointed and send forth for an assignment and that must be our main goal of life. When we forget our goal and getting busy in collecting and filling our stomach with perishable things of this World we miss the goal our life that one day we have to go back to the Creator to give an account of our calling and life.
For by grace you have been saved through faith,and this is not from you; it is the gift of God;it is not from works, so no one may boast. When we are successful through our hard work , dedication and commitment we may boast about our faithfulness and sincerity to our calling but the Word of God says we can not boast because all our commitment , hard work or dedication is useless if we do not have grace of God in those Works.
Some years ago I saw a man sitting with thousands of empty Pepsi bottles and busy setting them like a Mansion on the street side. It looked very strange to me , a passer by told me that this man is mentally sick and thinks that these bottles are the treasures of his life and been doing this for decades in that street. Just next to him there was a posh locality and many rich people busy in building huge Mansions and riding in posh Cars and looked very much like a Commercial place like Mall or a Shopping Center. I thought to myself there is no much difference between these two People, both of them are collecting the material which is perished one day or the other.
To be very frank most of the people of today have lost the goal of life like that Crow , busy in gathering, collecting ,securing,sheltering,educating but does not know why they do all these activities in their life. We need to collect and gather for our needs and not for our Greed. Greed is idol Worship in this World. We make Creation or Wealth or Money or Belongings as our God and forget our Maker and break the first Commandment by hating our Creator and by loving the God of Money and wealth. Our soul can rest only in the Creator because he has made it and it belongs to him alone.
Prayer : Lord make me an instrument of love.Amen.